In trying to get my TAZ back to printing the way it was when I got it, I've been following calibration guides and such to make sure it's spot on. The calibration on this thing is nailed as far as I can tell.
However…
I've run the octopus.gcode file a few times and I've noticed that it appears that there's something going on that results in offset tool paths.
I tried printing the large drive gear from the download site (http://download.lulzbot.com/TAZ/hardware/printed_parts/herringbone_large_gear/). I sliced it using the .35 draft config setting in Slic3r.
Here's what it started out like: (I stopped the print as soon as I noticed what was going on.)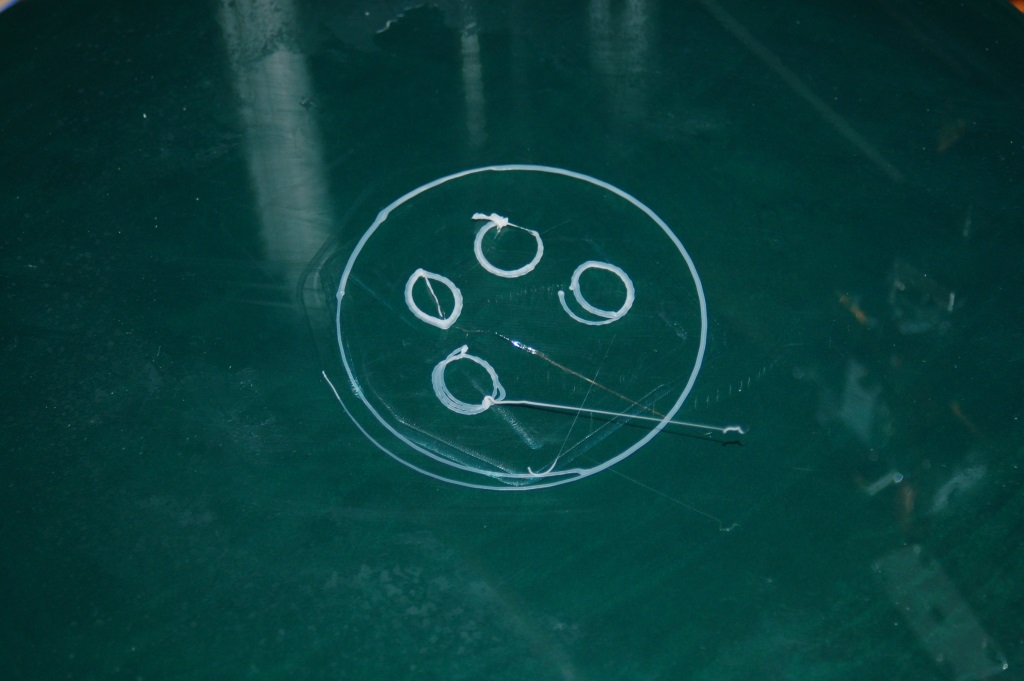 What can I do to fix this?
g.