So, I've had my TAZ 5 a couple months. Been feeding it a steady diet of black IC3D ABS (about 5kg so far). I've been fighting to get smooth parts, but this week things got a lot less consistent. Came in this morning to another failed part (extruder striped about 10 hours into a 12 hour part). Try as I might I could not get it to push plastic again… Three hours later I finally cleared the tip and found this: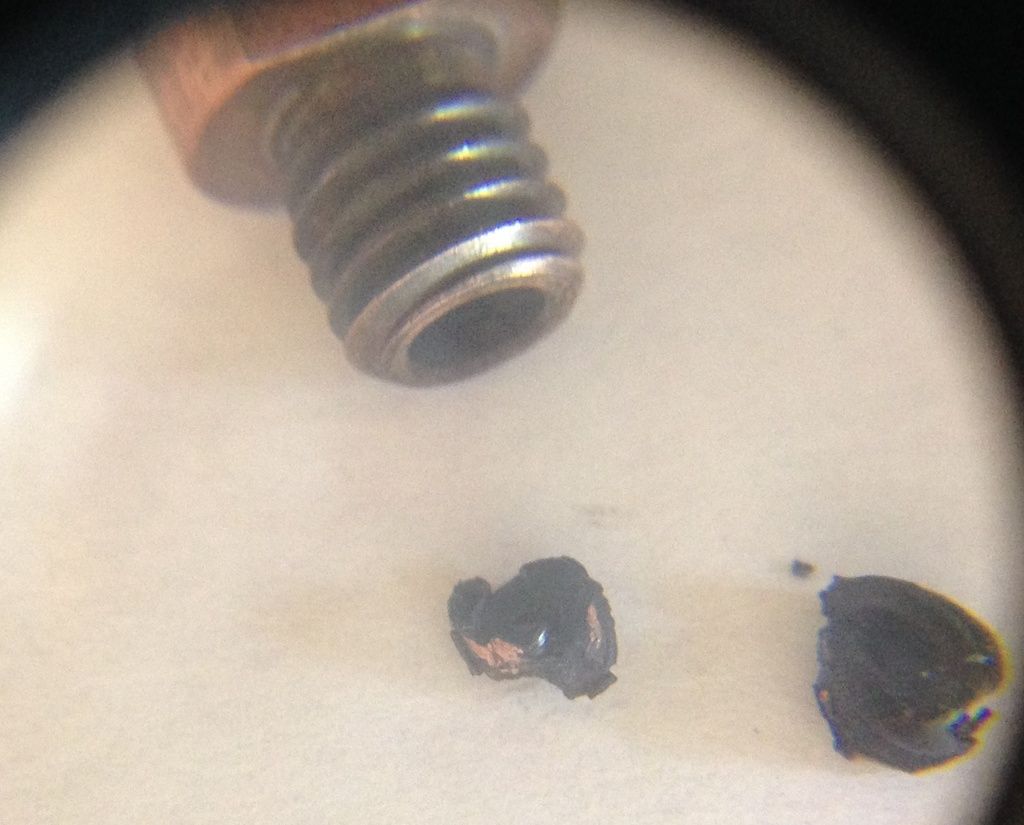 With the tip hot I pulled it out with tweezers. Yes, it's copper.
So… where the heck did that come from?
Leftover from nozzle manufacture? Filament contamination?
-Denny