Hi everyone, I'm trying to print a larger item that is basically has a flat bottom with walls, and the walls are severely shifted. I've tried tightening my belts, but it doesn't help. Smaller items, such as the octopus test print, are fine, it's only larger items that have this issue. Does anyone have any suggestions?
Here is a picture of the whole object printed with the shift:
It has been getting worse, here is the latest print, stopped early because of how bad it was: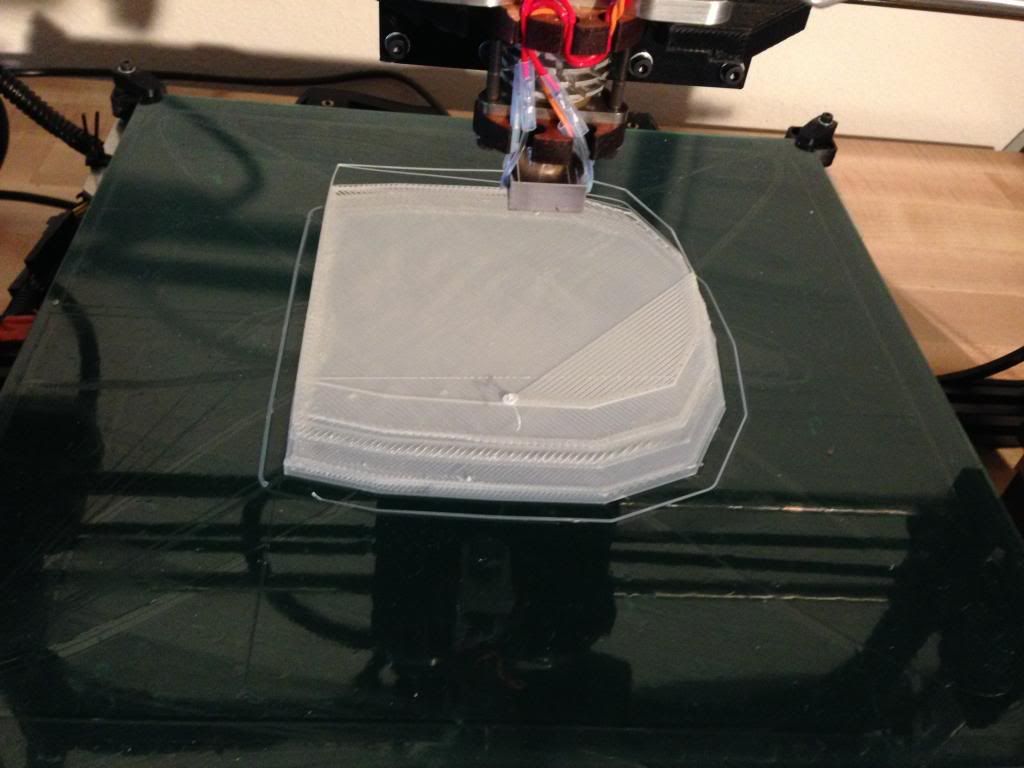 I've also attached the gcode file I used (I can attach the STL if anyone would like to see it, but I figured the gcode file would have more info about the settings I'm using).
Thank you!
cgr_hollow_fwall1.gcode (1.37 MB)