Yeah, ok…you'll just have to forgive me for the subject line.
If you're seeing an odd substance like this: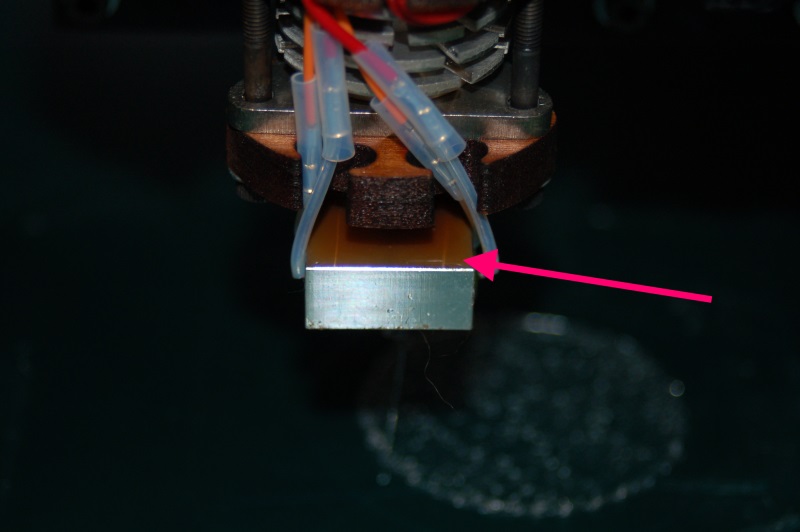 It's quite likely that you're running PLA (maybe even ABS) at too high a temperature and it's leaking out of the top of the hot end. I put my Joe Derp hat on and was running Lulzbot Translucent Blue PLA at 195C. It works for about two hours and then the heat creep jams the hot end tighter than Dibbler's[*] fist around a copper penny.
Let the hot end cool down to ambient and then re-heat it to 185C or so and see how it extrudes. Run a part and see how it performs.
[*] "Cut Me Own Throat" Dibbler is a recurring character in the Discworld series of books, known for his love of money and for "sausages" that could give a garbage disposal indigestion. If you didn't get the joke, fake it.
g.