Just got my Mini last week. First thing on the list - LED lighting with a MicroView controller.
Details: http://www.plastibots.com/index.php/2015/12/13/lulzbot-mini-led-lighting-controller/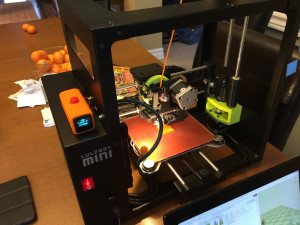 The only concern I would have is that the heatsink for the LED appears to be enclosed depriving it of airflow for cooling.
Nah… It's 12V @1W. Barely gets warm… I've already tested it.