Recently the first layer on my Taz 6 seems to print wavy lines. After the first layer, the rest seem to print normally. Is this a symptom of the nozzle being too close to/far from the print bed, cooling fan issue, or something else?
First layer of a print: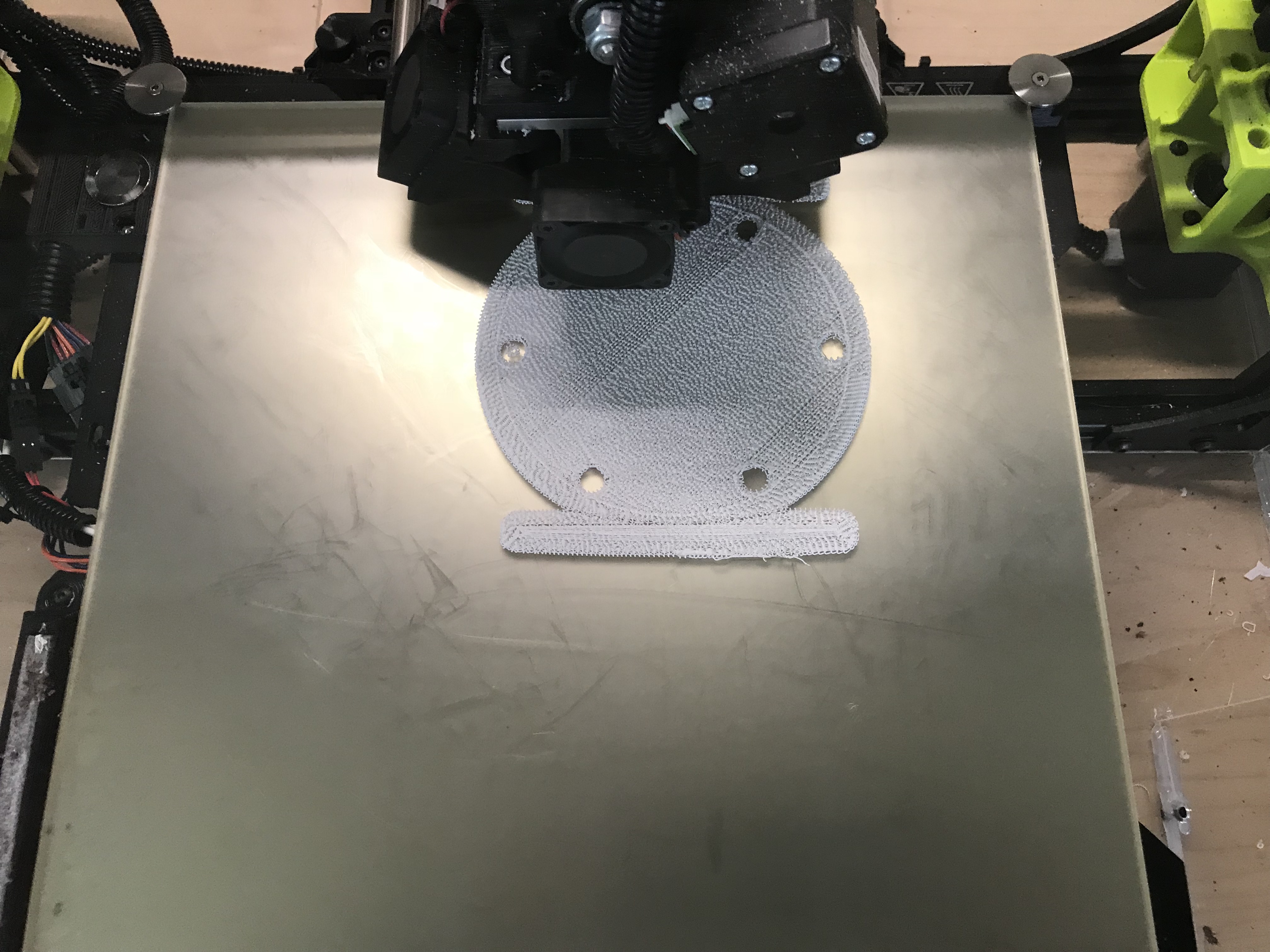 Here's my cooling fan settings:
Thanks!!