This picture makes me think I'm right. I believe we see the hint of a single bearing holder centered under the X Carriage.
And, we see two single bearing holders under the bed. The holes on the aluminum bed mount plate are too far apart for a double bearing holder. (Click on the picture for original size)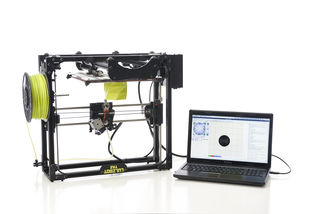 Sorry, I'm done spamming now.