Hi all, i'm still in need of some help. Still working on my DIY Lulzbot Mini project. What i'm stuck on right now is getting the bed leveling probe to work. I've gathered that there are basically 3 limit switches for the Z-axis. One for Z-max (Z home), one for Z-min, and one when the extruder touches the bed leveling washers. It is this last one i'm having trouble with and for the life of me can't get it to work at all. At the moment i'm assuming i just have a wiring problem, but I've tried everything i can think of to solve it.
according to the ohai build instructions for electrical, the picture for step 10 seems to match the wire colors that are used for the Z-probe, however the picture shows that this needs to connect to the Z-min position, which seems to be incorrect as the extra z limit switch position on my mini rambo does not stop the z-axis when triggered, but z-min does. So i am currently under the impression that the lower limit switch does indeed go to z-min.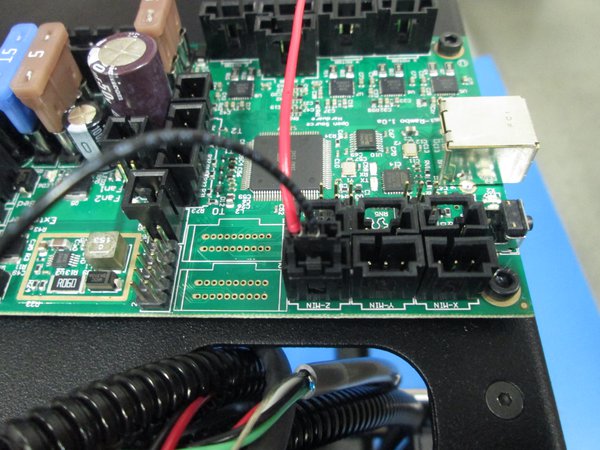 then in step 12 it shows the extra z limit switch port with blue and black wires. I would assume that this is where the bed probing is triggered despite the colors not matching. However when i test this with either a full print sequence or using the standalone command G30 shorting the two bottom left connectors on the 6-pin connector does not seem to trigger the bed leveling behavior and continues to lower until the z-min limit switch is triggered.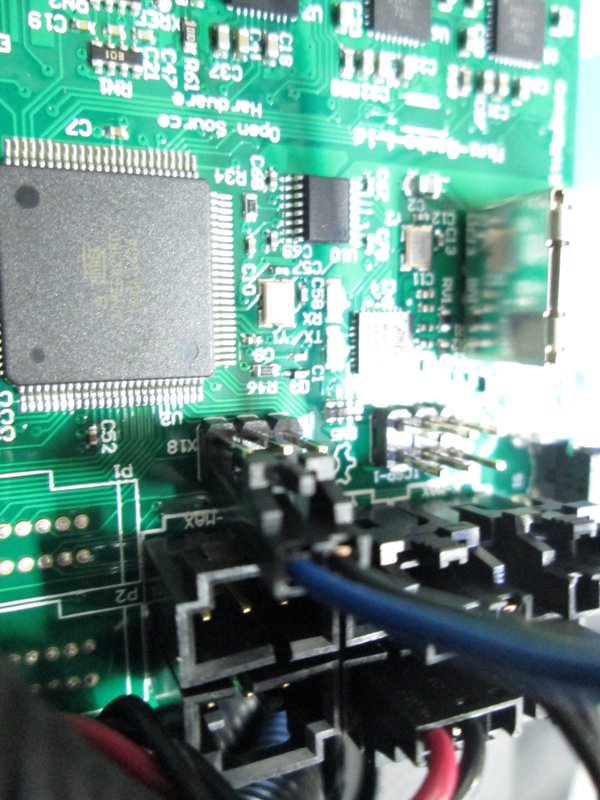 I have even tried the opposite, using the third limit position to see if it is used as z-min and z-min used as the bed level, but that does not seem to work either.
So i'm a bit stumped and could use your help. The most helpful information would be for someone to open up their mini and take a picture of how the 3 z-axis limit switches (the third being an imaginary "switch") are actually wired. Either i am doing something wrong or my mini rambo is faulty. I can't seem to find a G or M command that allows me to see when each limit switch is triggered in real-time debugging as that would help too.