Hi everyone, I'm trying to print a relatively large item, and I can't seem to get it to work, I believe because of ABS shrinkage. Here is what it looked like when I originally tried it:
I googled and read through the forum, and attempted the following things to fix it:
Turned down the temperature on the bed to 85 (I'd still had it at 110 even though the newer instructions said to lower it, mainly because when I lowered it before, things didn't stick anymore. I have since added ABS slurry to help make things stick)

Added an additional "skirt" around the bottom of the model to help the corners to stick better, which I will then chop off when it's done. The shrinkage occurred on corners that had not peeled up as well as the ones that did, but I figured this was a good idea anyway.

Put a large cardboard box over the printer to keep the heat in
I then reduced my model by 50% to test my improvements, but it's still a problem. Here is the result: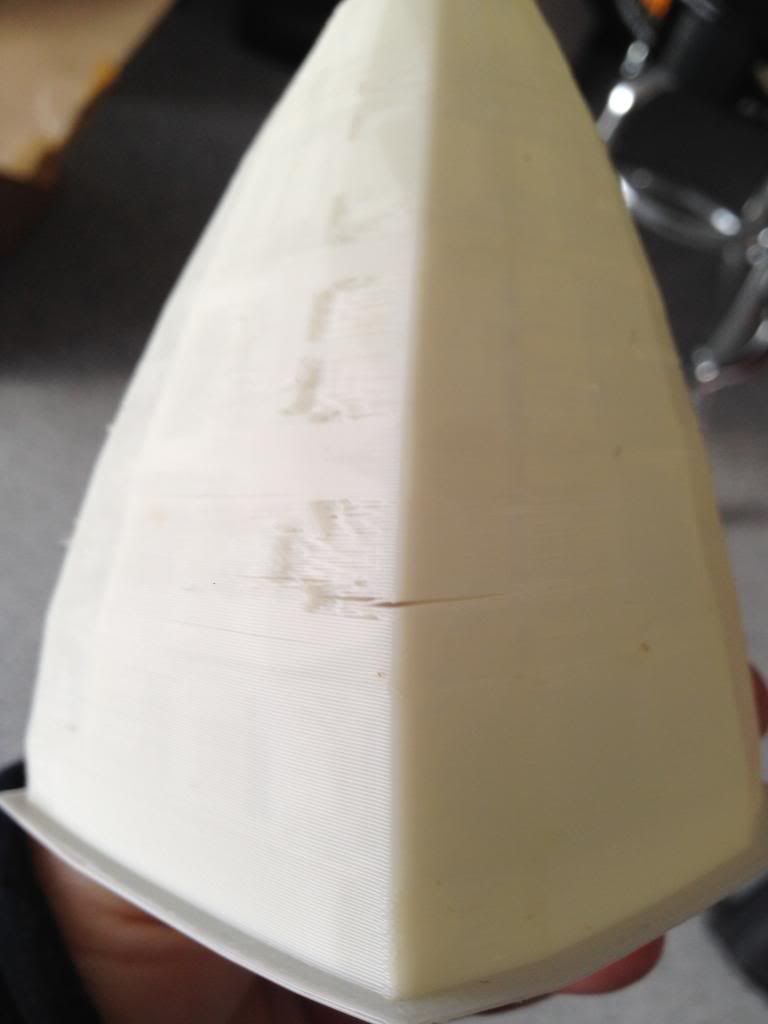 and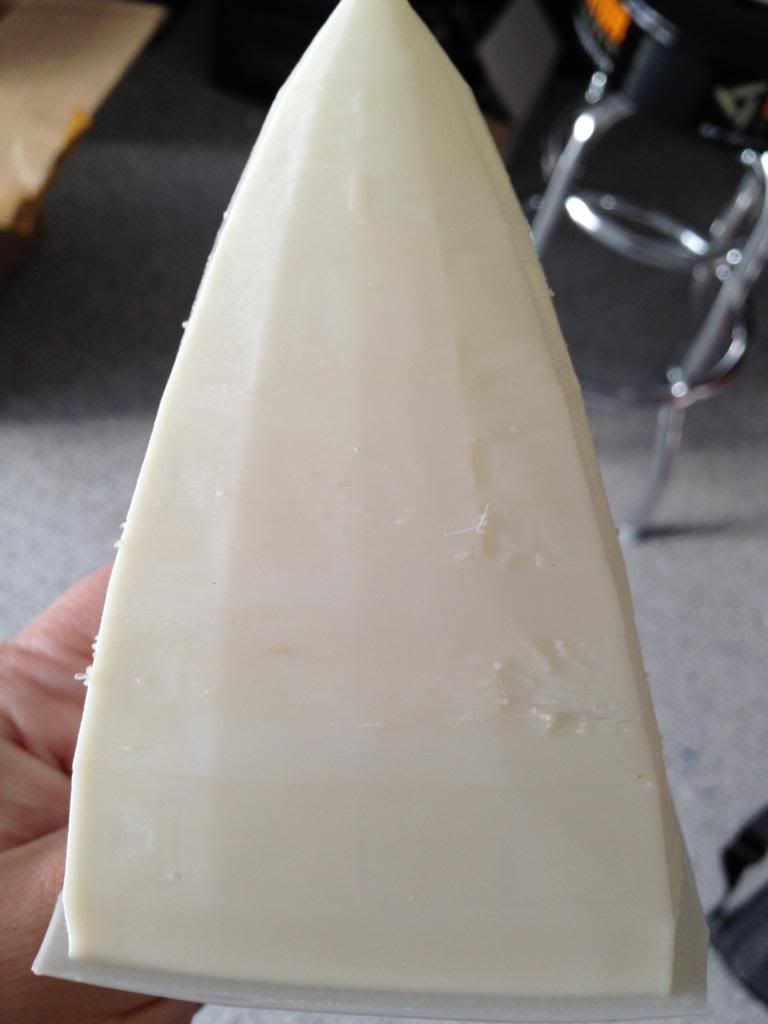 Not only does it still have cracks, but the sides are now kind of chewed up. I believe the reason it has less cracks than before is probably mostly just because the size was reduced by 50%, but maybe some of what I did helped. In any case, I still need to fix it. Does anyone have any additional suggestions?
I can't break this into smaller pieces and then assemble (plus, the whole reason I bought this printer was for the larger print size), and I can't make the piece any thicker.
Thank you!