This is just a quick review of how to get up and running with Repetier-Host. All screeenshots are taken from the current Windows release version (v0.85b).
To configure Repetier-Host, click on Config->Printer Settings.
If you've never used Repetier-Host before, the printer listed in the Printer: dropdown will be "default". Click in the dropdown and replace "default" with the name you'd like to use for this printer configuration.
Please make sure that you make your settings the same as shown below.
Setting up the connection: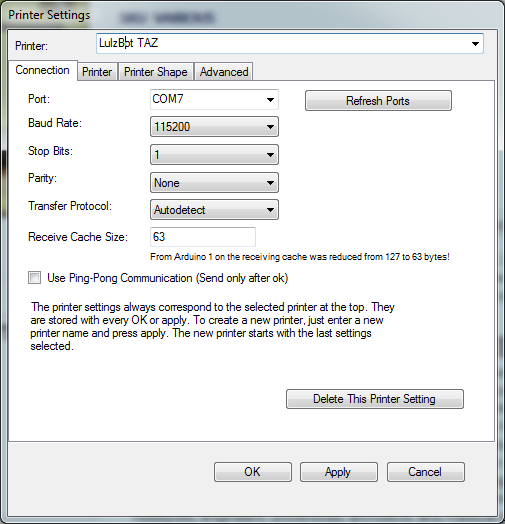 Setting up the default temps and movement rate limits: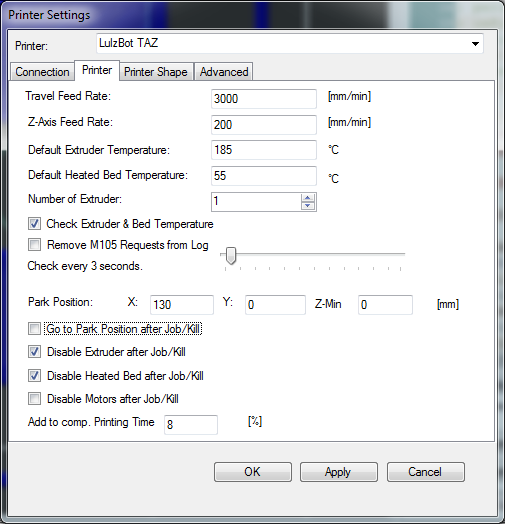 Setting up the Printer Shape: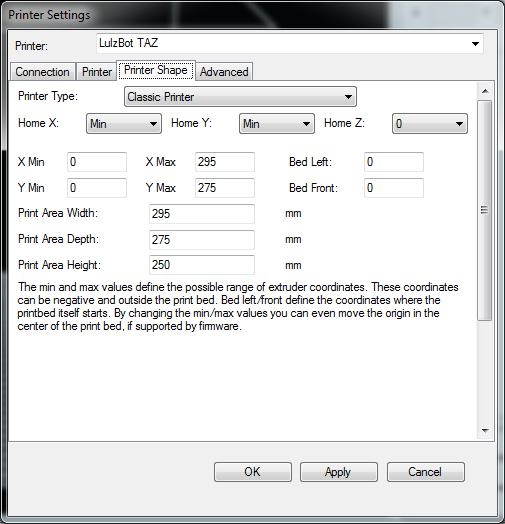 Click OK and you're done!
Repetier-Host is a really cool printer interface - play around with it, you'll like it!
g.